I have worked in various online industries, including cybersecurity, streaming, pets, automotive, kitchen and dining, hosting, software, and services. I have a vast range of experience in each of these fields, and I have been able to help businesses in these industries grow and succeed in the online world.
As a mentor, I love to share my knowledge and expertise with others. I believe that the future of digital marketing lies in the hands of the next generation, and I am passionate about imparting my wisdom to them. I take great pride in being able to mentor aspiring digital marketers and guide them toward their goals.
My approach to teaching is practical and hands-on. I believe in providing my students with real-life scenarios and practical examples to help them understand the concepts better. I have mentored students from all around the world and have received positive feedback from many students.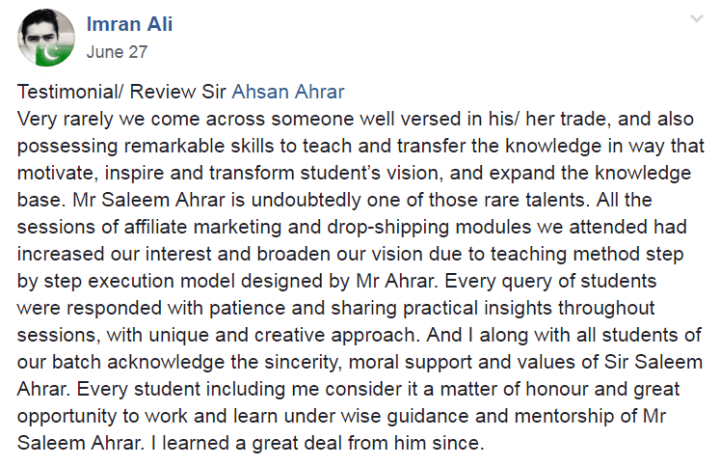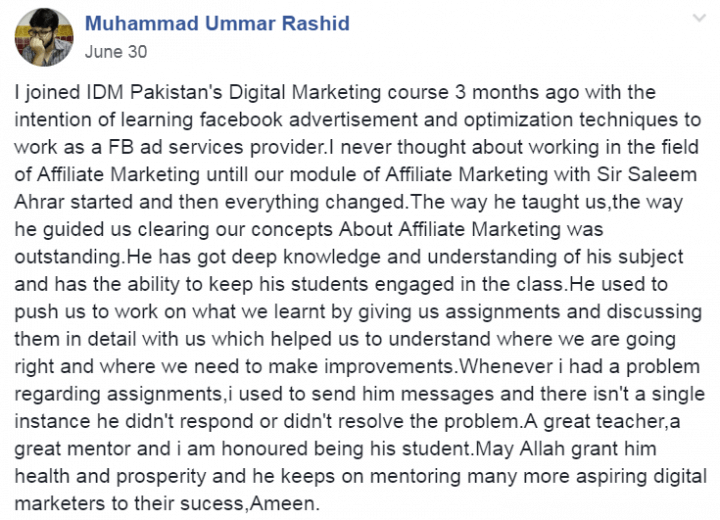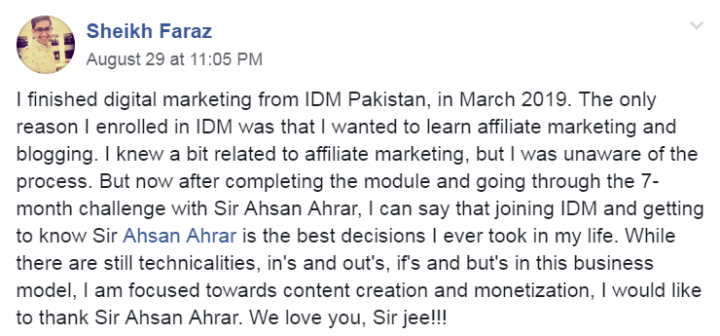 My Journey as a Digital Marketer
Before the end of my MBA, I applied to a tech startup "Gaditek," a Disrupt.com company. I was fortunate enough to get hired and become part of the company as an Internet Marketing Executive back in December 2011.
I look back on that day and thank the Lord for putting the idea in my head to pursue an opportunity in a tech startup.
As time passed, my interest in online marketing evolved into a passion. This same passion got me promoted from an executive position to Associate Vice President (AVP).
The journey from executive to becoming AVP of a fast-growing company is not an easy one.
I have been through tons of failures and hardships. In fact, there have been times when I seriously started questioning my capabilities as a marketer. But failure is an indispensable part of learning and growth. My subsequent success in turning several projects from scratch into million dollars businesses is a testament to that.
There was a lot of persistent hard work behind all these achievements. I trained extensively in Digital Marketing concepts, including Organic Marketing, Affiliate Marketing, Content Marketing, Competitor Analysis, Data Analytics, and Conversion Rate Optimization.
My Core Values
Core values are a vital part of personal growth, and I believe they play a significant role in defining who we are. For me, perseverance is the key to success.
I have faced challenges and moments of doubt, especially when starting out with no knowledge of how to achieve sustainable marketing success, but I have always persevered.
Honesty and loyalty are values that I hold dear, and I believe they are essential in any successful business. Building trust with customers and stakeholders is paramount, and it starts with honest and ethical behavior.
As a mentor, I try to instill these values in my students, teaching them to respect their customers and build strong relationships based on loyalty and trust.
I also have a deep love and respect for my country and its people. With my experience in online marketing, I feel fortunate to be able to share my knowledge and skills with the youth of Pakistan.
I am committed to helping them find fruitful careers and reach their goals, and I am proud to be a part of their journey.
What Else I Do?
I love to travel to the Northern Areas of Pakistan. Nothing freshens up the mind than a retreat into the deeper regions of my country, the beauty of which escapes description.
I also like to play cricket and have been a captain of winning teams in corporate tournaments.
These hobbies keep me functioning at the peak of my abilities, both mentally and physically. I firmly believe that life wouldn't be half as fun without hobbies that contribute to your personal growth in some way.
Public Speaking
While being a Digital Marketer is a significant part of my life, I also have a passion for sharing my knowledge and skills with others who are eager to learn about digital marketing.

To achieve this, I am open to accepting relevant public speaking engagements that are exclusively focused on the field of Digital Marketing. However, it is important that the event is the right fit in terms of audience and timing. The hosting team should provide me with information about the audience, whether they are beginners or professionals so that I can tailor my presentation accordingly.
Still, Have Questions?
If you have any queries or wish to reach out to me, I can be found on both LinkedIn and Facebook. Feel free to contact me on either platform.